Hi Dear Backers!
Countries all over the world celebrate Easter Day differently.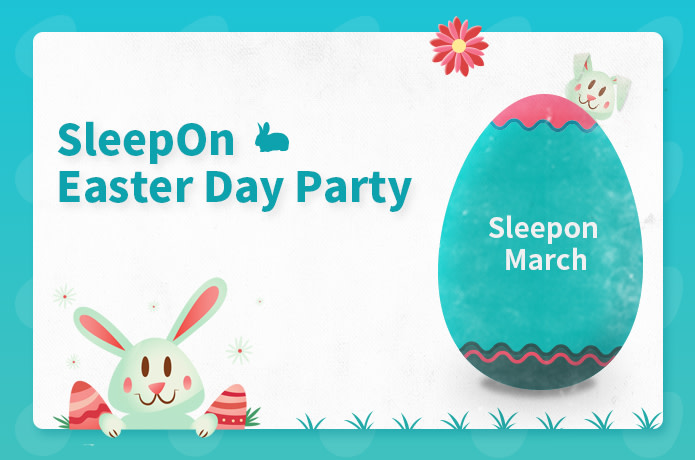 Italy holds reenactments of the Easter story held in the public squares. Cyprus holds bonfires in the yards of schools and churches. In Germany, eggs are set in trees, called Easter egg trees, similar to the Christmas tree.
The Czech Republic and Slovakia have several unique Easter traditions. One features the males of a family spanking females with a homemade whip decorated with ribbons. The spanking is lighthearted and is believed to bring health over the next year. The men may also dump cold water on them in some areas. It is also a day for men to pay visits to objects of their affection.
In the United Kingdom, observers participate by rolling eggs downhill and in some areas by performing the Pace Egg play, a traditional local event. A big part of Jamaican celebration is to eat a spiced bun that may contain raises with cheese. In Scandinavian countries like Norway, celebrators ski and relax at cabins in the mountains. Some areas may features children in costumes going door to door for candy or flowers. Many Nordic countries include salmon or another type of fish with the feast.
In Australia, the Easter Bilby delivers eggs rather than the Easter Bunny, as bunnies are viewed as an agricultural pest. The city of Haux, France, make an omelet big enough to feed 1000. The dish is often has about a 10 inch diameter. Easter is an important holiday in Greece, where on the island of Corfu, residents toss pots of water out of windows, following the Venetian tradition of breaking pots in celebration. They also bake cakes in the shape of doves, called kolompines. Guyana flies homemade kites, a tradition often participated in by citizens of all religions.
So how would Sleepon celebrate our Easter Day Party?
We are actually making a big action in April. You'll see!!
Old Rules, Promotion Package in March:
1)Easter Party Package A:
1*GO2SLEEP, 1*EYEMASK, 1*EAR PLUG, $99.
Freight Included.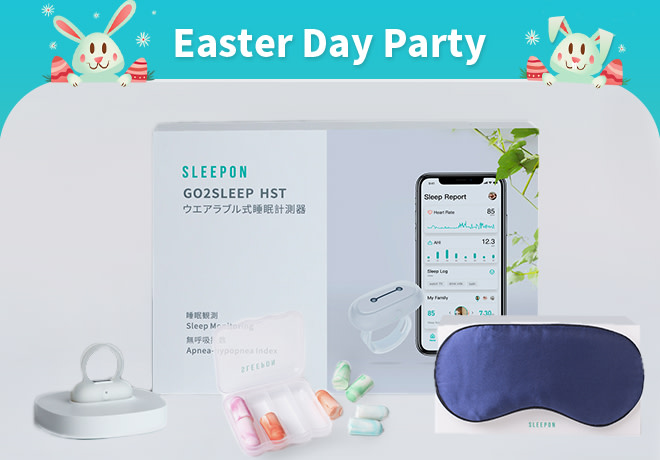 2)Easter Party Package B:
1*GO2SLEEP, 1*MRD, $109.
Freight Included.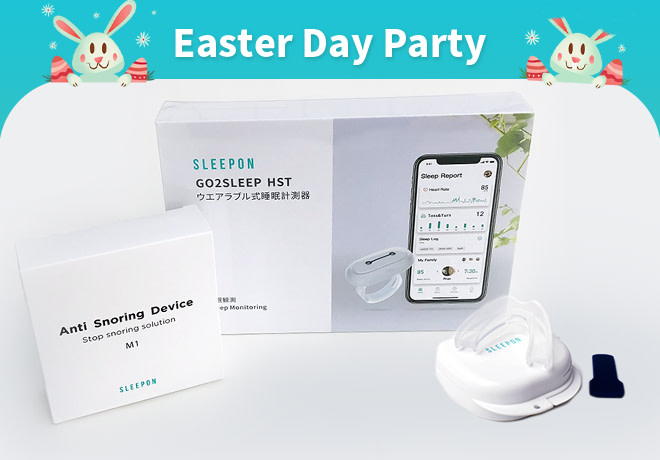 Cheers!!
SLEEPON TEAM