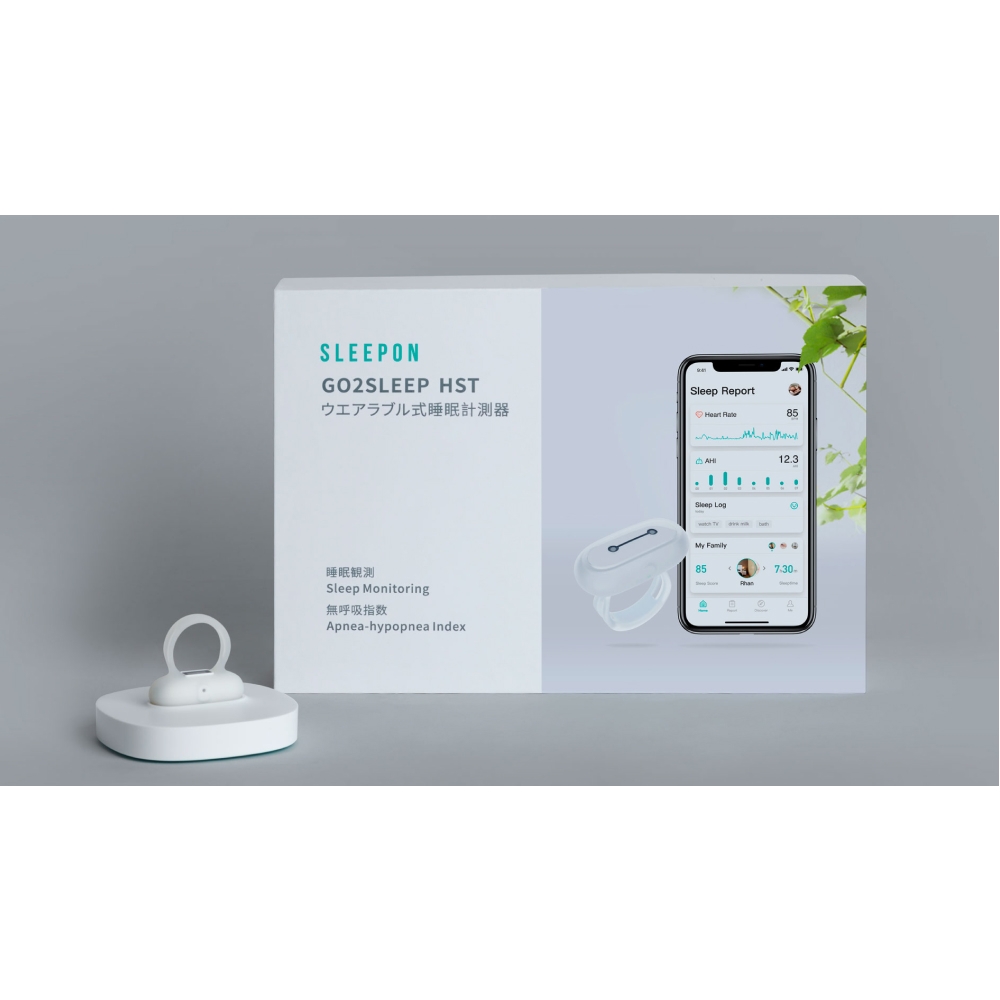 Named as the best sleep tracker with sleep reports by Sleep Foundation, Sleepon Go2Sleep is best for you if want in-depth health and sleep data, if you're looking for a ring-style tracker, or if you're a value seeker to understand your sleep patterns.
Sleepon Go2Sleep is a wearable silicone ring that weighs only 6 grams; it alerts you of abnormal heart and oxygen levels; and it provides you with data that includes ten different metrics.
Besides the highlights, let's look at what Sleepon Go2Sleep can offer:
Next-gen sleep management
Sleepon Go2Sleep has a combination of objective and subjective assessment.
Objective (Contact home sleep test device) and subjective (i.e., electronic sleep diary, PSQI questionnaires) measurements are combined in SLEEPON to build a comprehensive sleep assessment method.
Sampling every second without missing any respiratory event
Sleepon Go2Sleep tests your breathing problem with automatic data processing.
Single-night Sleep events may affect the accuracy of measurement. Multi-night studies will be more helpful to understand natural variations in breathing problems over time and responses to therapy.
It also has vibrating feedback in case of low blood oxygen.
It can monitor your heart rate and blood oxygen in real time at 50Hz/s and records your complete sleep cycle.
Informative and coherent report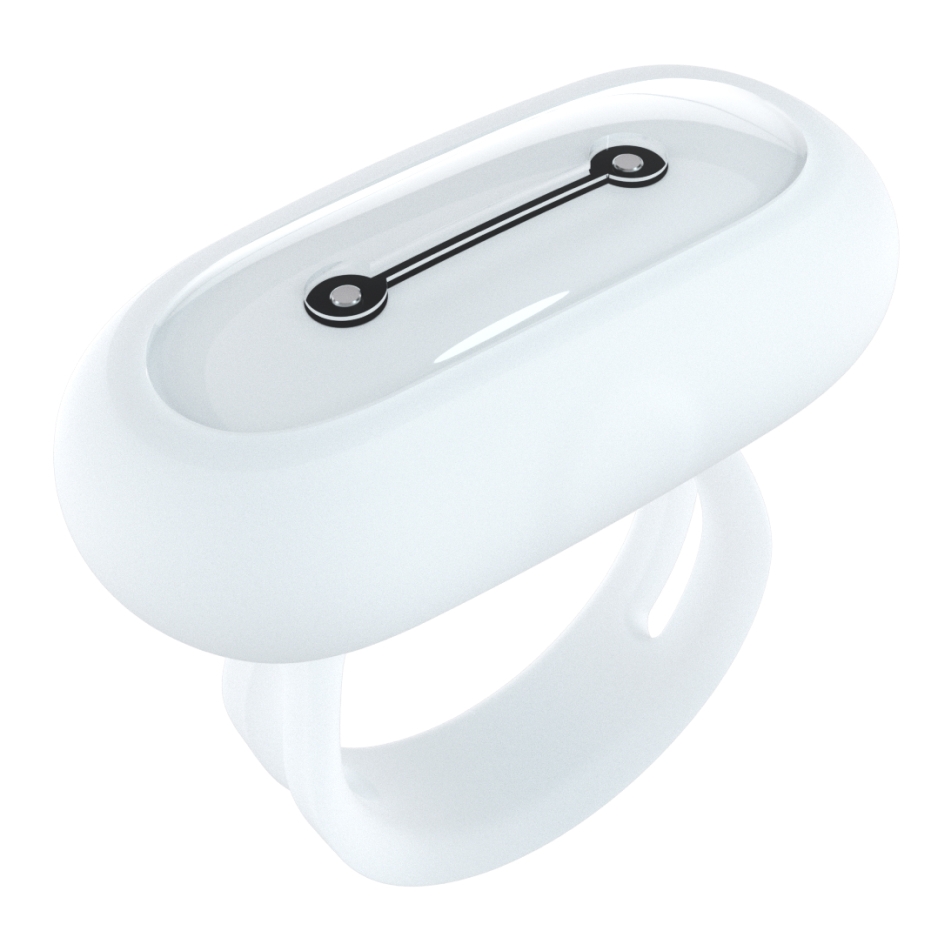 Instead of just stating the facts or stacking tons of data, Sleepon classified and stored sleep indicators in different labels, and provided detailed interpretation, trends, healthy range and extended reading so that you can understand your sleep without specialist assistant.
Sleep diary feature
Sleepon Go2Sleep replaces paper sleep diary, revises memory bias, and automatically processes and analyzes data. Therefore, you won't have to write things down like before while you're tracking your sleep.
Minute-by-minute sleep reports
Minute-by-minute data gives you more meticulous and detailed sleep conditions. And the reports can be exported in CSV format and have formed reports in A4 layout.
Reports can be exported to PC
Data can be exported to Excel files or just viewed with Sleepon view so that you can get coaching assistance.
Daily, weekly and monthly sleep reports
Observe the changes in your sleep quality directly from the calendar to get a complete assessment of your sleep.
Data Calendar
A more visual view of the changes in your sleep quality from the calendar.
Monitor your family's sleep conditions
You can simply add the function of contacting friends and family, you can view the sleep analysis of your family at any time.
Eco-friendly packaging
If you care about the environment, you can always choose Sleepon because the packaging has passed the environmental assessment index and dropped reliability test.
Overview of Sleepon Go2Sleep
Overall, Sleepon Go2Sleep offers a wide range of data at its price point ($89 for sale). The information it provides is significantly important to you if you would like to learn more about your sleep and overall health.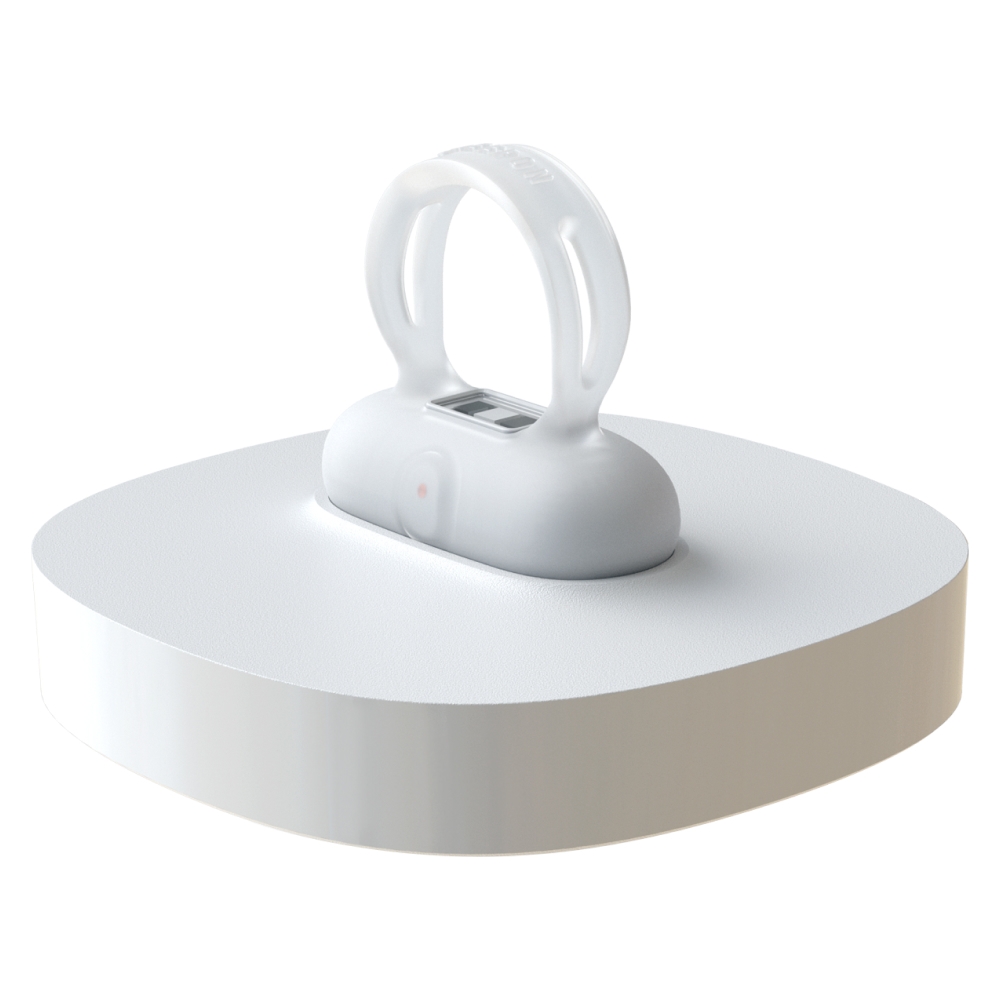 The tracker itself is silicon ring that can sync with your phone to give you a comprehensive data report along with its accompanying mobile app. To use it is very simple, you just have to sync the ring with your phone and it monitors all the health metrics automatically when you're sleeping at night.
Clearly, besides sleep duration and quality, Sleepon Go2Sleep tracks your heart rate, blood oxygen level, sleep stage status, AHI, HRV and more. It even alerts you if it sense your blood oxgen level isn't normal. The tracker's alarm clock uses your sleep patterns to wake you up in the morning.
Sleepon Go2Sleep is available to Apple, Android, Windows, and Mac users and can sync with iOS health app if you you're an iPhone user. The app also allows you to track your habits that may be impacting your sleep duration and quality at night.
Sleepon Go2Sleep ring needs regular charging and all charging accessories are included.
After you purchase the product, you have 30 days for returns and exchanges or you can request for a full refund. More importantly, the tracker has a 1-year warranty to give you ease if it's broken or stops working by any change.